In August of 2019, the promotion Game Changer Wrestling teamed up with FREEDOMS to put on shows in Tokyo. Those being Worst Behavior and New Face of War. The promotion has brought in talent from all over the world to take part in some interesting deathmatches. Now it will take it's attitude to the United States for the first time ever. With some of it's mainstays and best talent on display to give a Japanese deathmatch flair to The Collective. The show will be happening on April 4th at 8 pm at The Cuban Club in Ybor City, Florida. Here are the names of the talent that have been announced so far. 
Masashi Takeda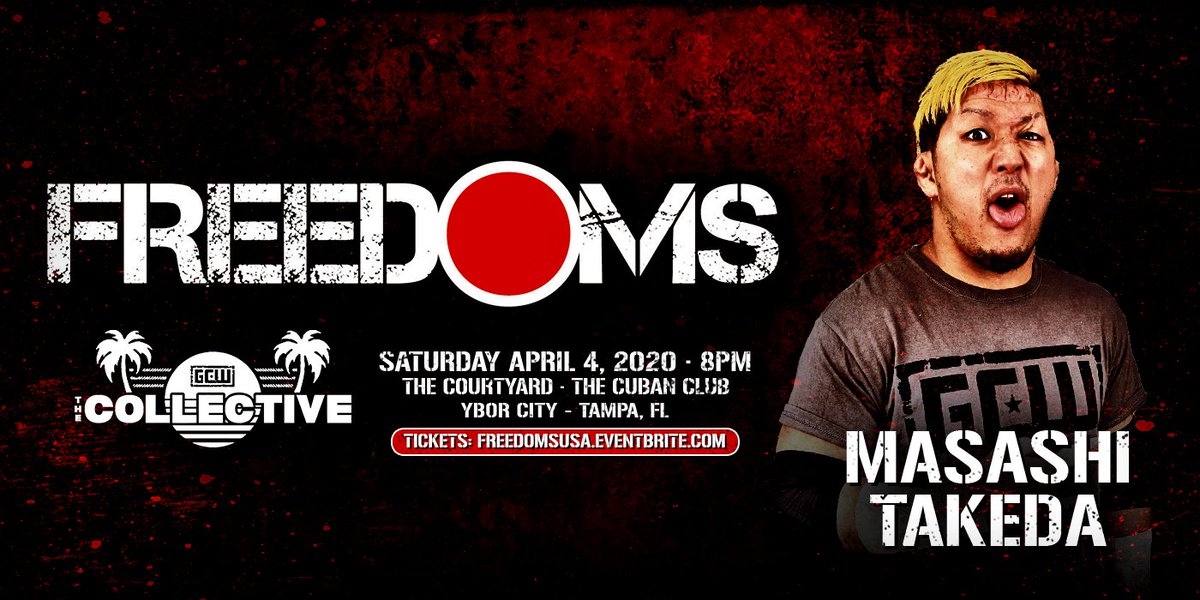 Having taken part in GCW events in the past. Takeda is a familiar name to the GCW crowds. Most notably beating Johnathan Gresham at Bloodsport and main eventing Joey Janela's Spring Break 3 Part One against Jimmy Lloyd in a deathmatch last year. But also will be in a match at Run, Rickey, Run two months before this show. If he wasn't a familiar name he should be by the time the show is around. He's also a popular name among the Japanese Deathmatch crowd having held gold in Big Japan Wrestling (BJW), FREEDOMS, and many other companies. 
Kenji Fukimoto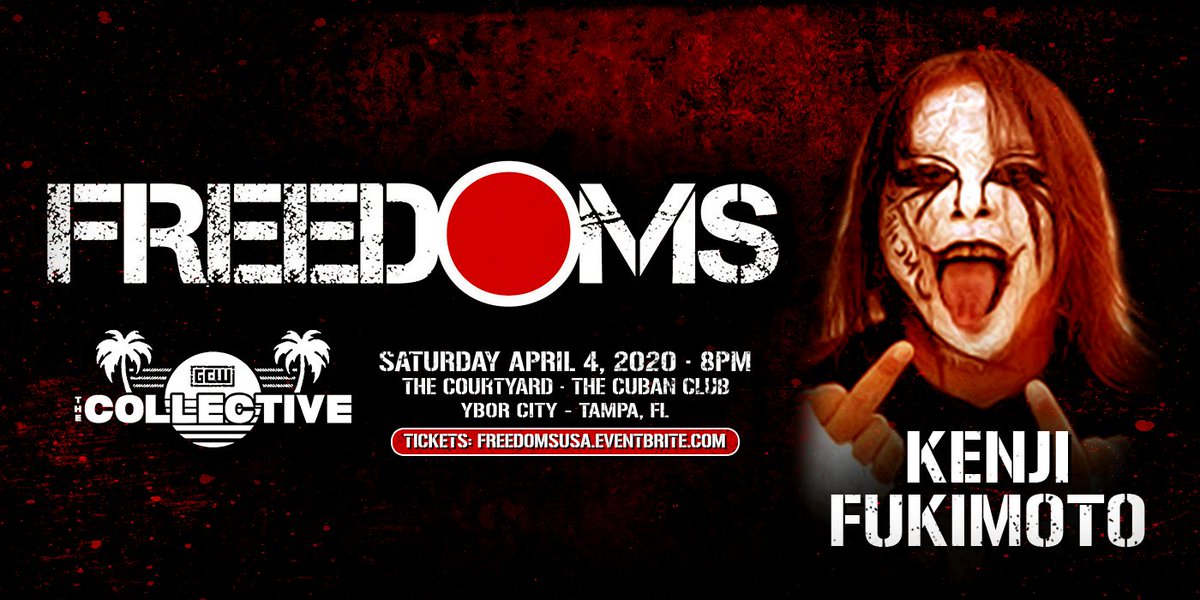 Fukimoto is a mainstay of the FREEDOMS roster. Having wrestled for the company since 2011. He has also taken part in major deathmatch tournaments most notably BJW's survivor tournament in 2017 taking a semi-final position.  However, he has been wrestling in deathmatches for a lot longer. Of note, his showing in The Collective will be his first match in the United States. His last being in IWA Midsouth in 2007. Having wrestled all over the world, Kenji is a veteran of the deathmatch style. Keep an eye out for what he brings to the table. Because it's sure to be interesting.